Trial by Indymedia
By
Guest Post
• Aug 12th, 2009 at 21:34 • Category:
Analysis
,
Biography
,
Education
,
Internet and Communication
,
Israel
,
Newswire
,
Opinions and Letters
,
Religion
,
Zionism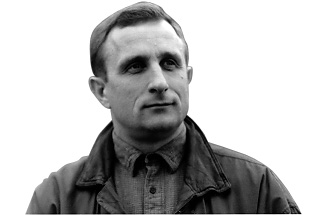 WRITTEN BY JAY KNOTT
"Distrust all in whom the impulse to punish is strong" – Nietzsche
On 25 June, the Portland Indymedia website published an article entitled 'Rose City Antifa: Statement on Anti-Semites and their Collaborators' [1]. Rose City Antifa is part of the Anti-Racist Action Network.
Since its creation in 1999 during the protests against the World Trade Organization in Seattle, Indymedia has been an essential source for community organizing. However, this 'Statement on Anti-Semites', and the list of irresponsible comments attached to it, is an example of enabling unscrupulous individuals to divide and weaken the community Indymedia was founded to serve.
The statement refers to a talk by Valdas Anelauskas, a Lithuanian immigrant who describes himself as a 'radical conservative'. The talk was a critique of the 'Frankfurt School', a Marxist theory of psychology. The anti-war activists who invited him to speak in Portland have a long record of inviting liberal speakers – this is the first conservative they have hosted. They organized a protest against a recent American Israel Public Affairs conference, which took place during the Gaza massacre. This is when the allegations of antisemitism began.
Following Anelauskas's presentation, those who organized the meeting were denounced as 'fascist collaborators', One of the ringleaders was tried in his absence by anonymous contributors to Indymedia. The organizations he has been involved in for decades were 'called on' to 'call him out'. The co-op where he works was told to fire him or face a boycott campaign, though it is illegal to dismiss employees for their opinions. The statement ended:
'This statement is a beginning; other fascist collaborators should not consider themselves to have been let off the hook in any way. No compromise and no half-measures!'
Strong stuff. As if someone was signaling to German bombers above Portland.
The statement makes no distinction between words and violent acts, implying that Anelauskas's ideas are so dangerous, those who invited him should be ostracized for life. Anelauskas is a rarity, an extreme right-wing intellectual. He does not advocate violence. He does not deny the Holocaust. Unlike the Zionists who started the campaign to shut him up, he opposes the Iraq war. He presents us with a clear choice: are the feelings of American Jews more important than the lives of Arab children? Portland anti-fascists have answered loud and clear, staking their place in the modern American left.
Rebuttals of the Antifascist statement have not been given equal prominence on Indymedia, and some have been disappeared. It's straight out of the Moscow Trials: respected activists are publicly denounced on the basis of hearsay, and people accept it. Just as in Stalin's Russia, apologies and confessions don't help, they just encourage the persecutors. Here is a statement by one of the Portland accused – "I don't deny the horrors of WWII including the Holocaust and the many forgotten details of that time", and here is the antifascist response: 'This itself is a classic Holocaust-denial strategy'. That's right, affirming that the Holocaust happened is Holocaust denial.
The only people who identified themselves a members of minorities in the Indymedia comments disagreed with the antifascist statement. One African-American said he is opposed to campaigns against thought crimes, and that arguments, even ethnically-based ones, don't hurt him. In reply, the antifascists treated him differently from white people arguing the same thing: they were condescending rather than abusive.
Recently, The Israel Project, a Washington DC think-tank, issued a report on the right language to use to manipulate the public. Its chapters include "Gaza: Israel's right to self-defense" and "Talking to the American Left"; killing babies and political correctness. It recommends using leftist phrases, such as 'call out antisemitism' and 'oppression'. This is what the anti-racists do. This does not imply a conspiracy, nor they have been infiltrated by Zionists: they help them without doing so consciously. Here is a good example from the Indymedia comments on the antifascist witch-hunt:
'As a former Portland resident who is tired of leftists who have come to accept antisemitism, I want to thank you for your actions'.
Notice the lack of specific examples, and the use of personal feelings as a weapon of argument. 'Antisemitism' could mean any criticism of Israel. When the Republicans at the Oregon Commentator website reproduced the Indymedia statement approvingly, the antifascists were nonplussed, not understanding that it is quite logical for right-wing Zionists to welcome the aid of left-wing antifascists. As a conservative diplomat wrote:
"The tactics of [X] plumb the depths of dishonor and indecency and include character assassination, selective misquotation, the willful distortion of the record, the fabrication of falsehoods, an utter disregard for the truth, and the substitution of political correctness for analysis".
Can you guess what 'X' stands for? Anti-Racist Action? No, the Israel Lobby.
Anti-Racist Action's latest antics include postering a Portland neighborhood with the photo and address of an anti-immigration guy they disagree with, then trying to provoke a fight when he appears in public [2]. Their tactic is obvious – start with unpopular right-wingers, then move on to their more liberal opponents: first the 'Nazis', then the 'Nazi-enablers'. Pick us off one by one. Sound familiar? ARA is more of a danger to the progressive community than the insignificant or imaginary 'fascists' they 'confront' and 'call out'. Their messianic certainty recalls the worst excesses of the seventies left. ARA has nothing to do with combating genuine threats, and everything to do with increasing its own power. If they asked us to agree with them, the antifascists would be implying that we are able to judge which ideas are dangerous, and avoid them, but are unable to listen to them safely.. If you can judge which arguments are wrong in advance, then you are also capable of listening to them without the danger of being misled by them. It is illogical to say 'I am smart enough to work out which ideas I am not smart enough to be exposed to'. So the antifascists cannot ask; they must demand: 'defy us, or capitulate'.
Those who realize the need to stand up against intimidation are forced into a corner. We are now obliged to defend Valdas Anelauskas and the decision to invite him. The danger of doing this is overwhelmed by the danger of not doing it, and handing a victory to the self-appointed thought police. The ironies are almost funny – we have antifascists who use totalitarian tactics, anti-sexist men brimming over with macho aggression, and anarchists who want to be cops. Anti-Racist Action opposes the 'capitalist court system': it's too fair. It doesn't accept hearsay, for one thing.
What can you do to counter this threat to community and freedom? Listen to individuals further to the right than you have up until now; they don't bite. I enjoy listening to Valdas Anelauskas: he is so right-wing, he makes Michael Savage sound like Karl Marx. When you hear that someone is a 'Holocaust denier', don't believe it – find out for yourself. Hold meetings in your community to discuss Israel, race, and other issues, and state in advance that any allegations of antisemitism will be ignored. Invite controversial speakers from left and right. Never apologize. Say no to intimidation and censorship.
1. 'Statement on Anti-Semites', http://portland.indymedia.org/en/2009/06/392268.shtml?discuss
2. 'Rogue of the Week', Willamette Week, http://wweek.com/columns/rogue/#35..36



Guest Post is the author as indicated in the tagline. He/she (or the source that is indicated within the post) reserves the rights to the material published.
Email this author | All posts by Guest Post